Coming Soon Festive Makers Tile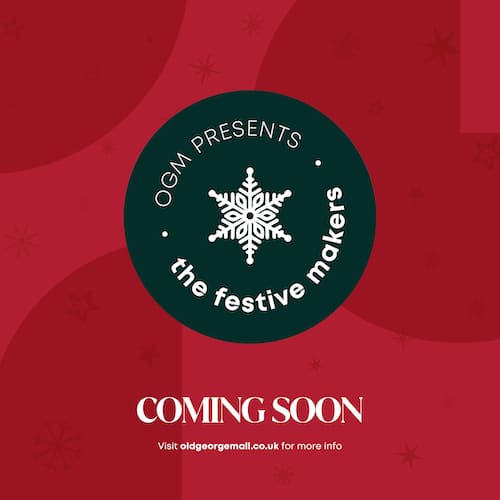 Hey there, Salisbury!
Guess what? We're back and we're ready to spread some serious festive cheer! We couldn't let this glorious year end without throwing an epic Christmas just for you!
Picture this: a festive treat packed with amazing artisans, delicious treats, and dazzling holiday decorations – everything you need to sort your presents out for 2023 (and 2024 if you're that ahead of the game!). It's the perfect occasion to soak up the Christmassy atmosphere and make unforgettable memories with your loved ones.
Join us every Saturday in December, leading up to the big day. We've got a talented bunch of artisans ready to showcase their incredible creations. From returning fan-favourites to new faces, they're all eager to wow you with their work!. Let's give them a smashing Salisbury welcome, shall we?
But wait, there's more! We've partnered with some fantastic local partners to bring you a whole sleigh-load of activities. Get ready for festive choirs, a snowy Salisbury, and let's not forget, our brand-new Christmas decs! It's the season to be jolly, and we plan on making every moment count… with you!
So grab your friends, family, and the peppermint hot cocoa, and head on over to OGM for a holly jolly time you won't want to miss. Let's ring in the holiday season with style, laughter, and a whole lot of festive fun!
See you there, and below is a sneak peak at our lovely artisans!
December 2nd
December 9th
December 16th
December 23rd